Participate in our Summer Reading Programs

Read books and win fun prizes!
Summer Programs (click on flyer to learn more)
Story Time
Meets on Wednesdays @ 11AM throughout the year.
Children listen to stories, participate in finger plays, songs, & games based around a theme. They then make a craft based on the story they've heard and end the session with a chance to play with the library's selection of toys, puzzles and stuffed animals.
ages 2.5 - 5 years (babies & older siblings, welcome to join us)
K-4 Stories, Crafts, & Activities
Meets on Tuesdays June 27- August 7 @ 1PM
Explore a variety of exciting topics found within our shelves, from decoding fingerprints to excavating fossils, and much more. Kids will also track their reading and earn fun prizes!
Legos at the Library
Meets on Fridays, June 30 - August 4 @ 11AM
Come show off your creative side with legos!
Pajama Story Hour
Fall & Spring Sessions held on Tuesdays at 6:30 pm
Stories, crafts, music and more with Miss Vicey.
Held in the evening and Saturdays so that families with working parents can attend.
After School Bookworm Club
During the school year
Tuesdays, Wednesdays & Thursdays at 2:45 pm
Children meet after school to listen to stories, play games, and make crafts. max of 15 children. Grades k-2 & 3-4. Children must register for this popular club.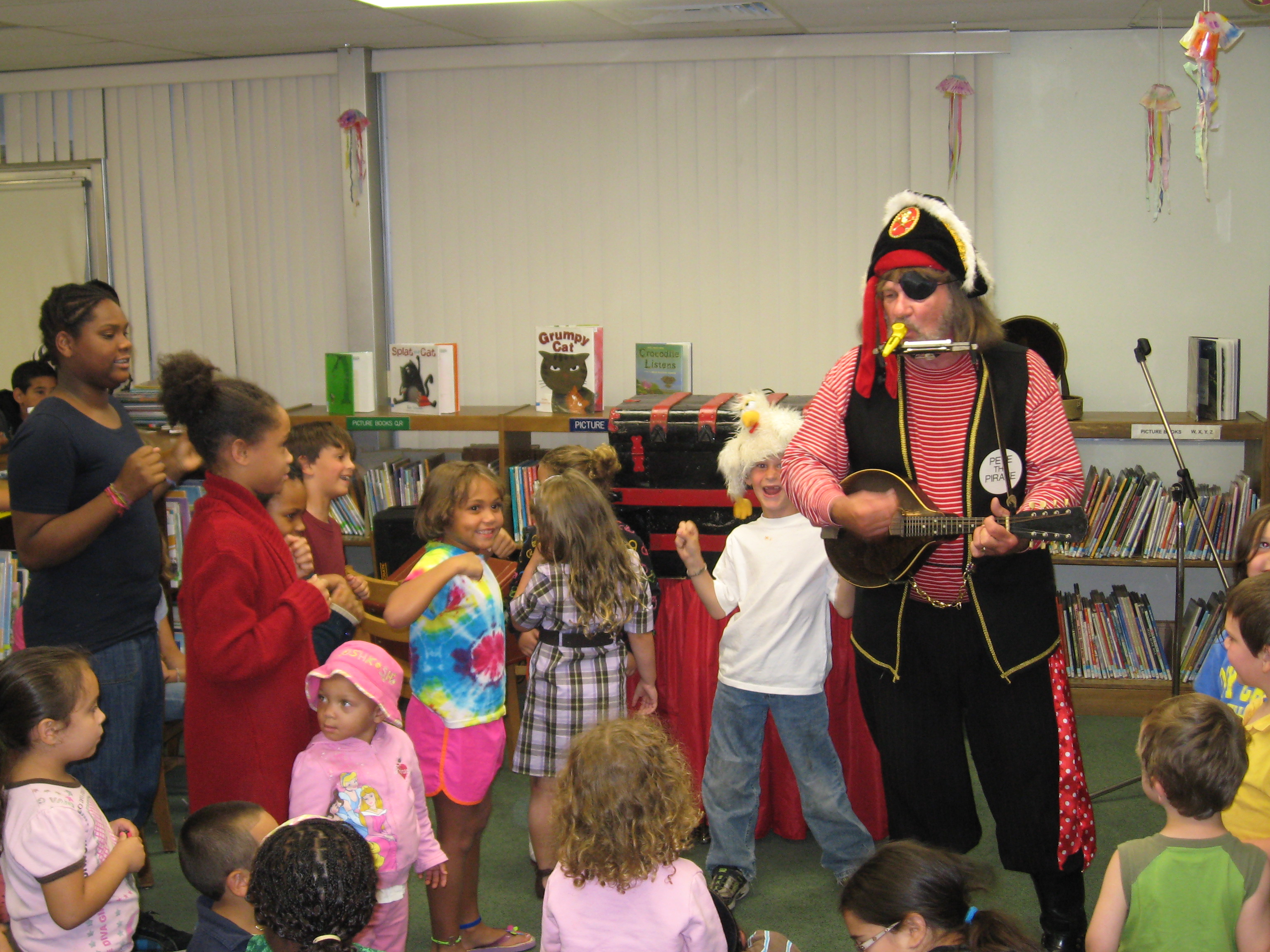 Pete the Pirate Entertains Summer Readers